NEW: Stop the Recall Postcards!
Trump allies, QAnoners, conspiracy theorists, and anti-vaxxers have banded together to recall California's Democratic Governor, Gavin Newsom. Since 2019, the Governor has been hard at work serving California families. This recall election can cost Califonia taxpayers up to $400,000,000— just one year before Governor Newsom is up for re-election.
During the COVID-19 pandemic, he created policy that ensured equitable vaccine distribution, protected families from eviction, and provided billions in direct relief to individuals and struggling small businesses.
That's why we're proud to partner with Women's March Action to write to voters telling them to vote NO on this wasteful recall. We will start distributing scripts, lists, and postcards at the end of the month. We will mail or deliver postcards to the address you provide.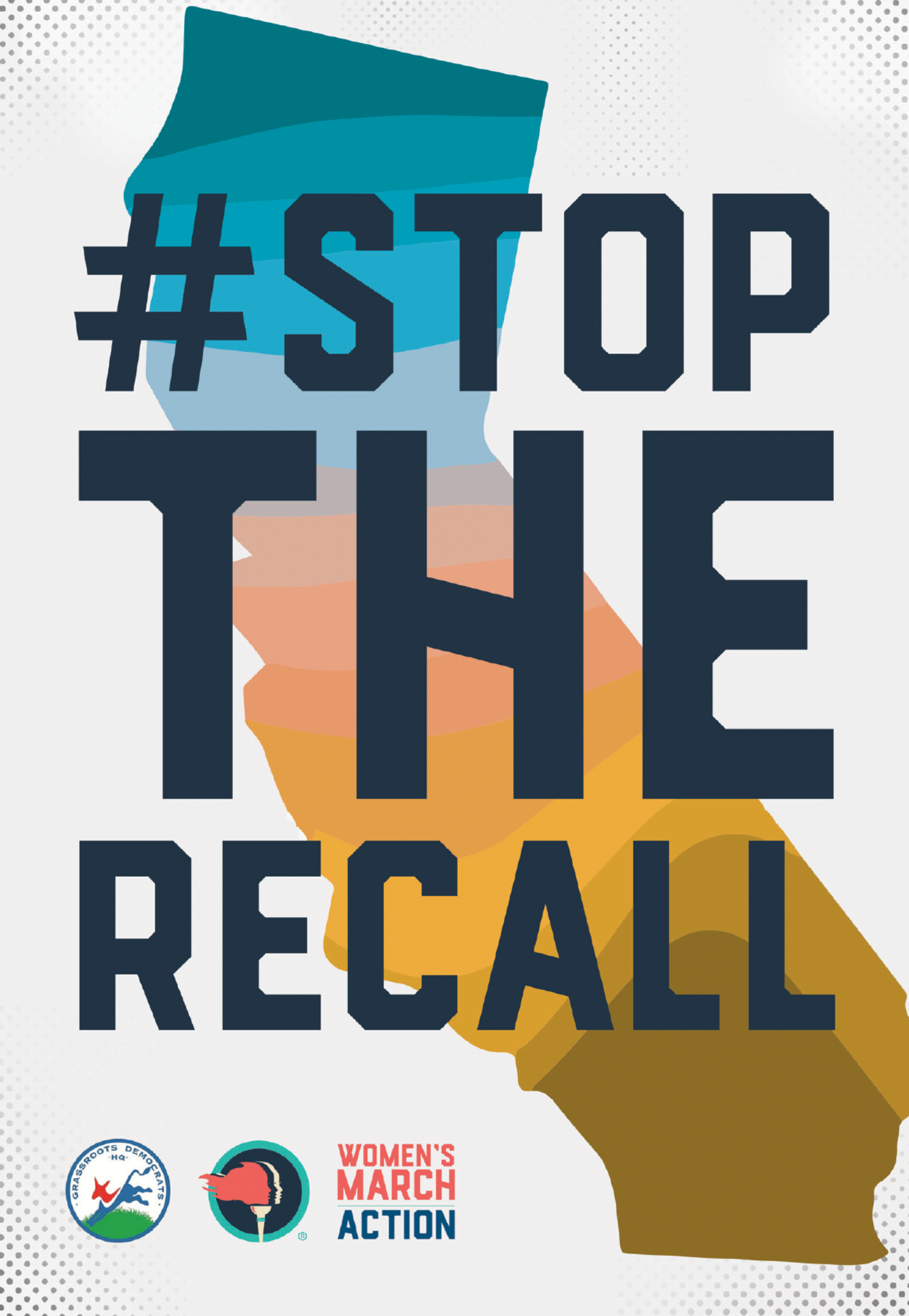 For this campaign, we will be providing you with postcards!

Check out our other postcard writing opportunties
President Biden and Democrats in Congress have passed the American Rescue Plan! This historic legislation will send $1,400 checks to working class Americans, help get every American vaccinated by the summer, and cut child poverty in half. However, not a single Republican voted for this bill —  NOT ONE!
We're writing postcards to No Party Preference voters in CA-21, CA-25, CA-39, and CA-48 to let them know about their Republican Congressmembers' inexcusable votes against helping Americans struggling to get through the pandemic.
Additionally, we just added CA-10 to tell No Party Preference voters that Democratic Congressman Josh Harder voted for the American Rescue Plan to support his district's families as we continue to fight this pandemic.
Sign up today and our HQ Fellows will send you your addresses and scripts.
Thank you for your continued support, activism, and patriotism.
In solidarity,
Grassroots Democrats HQ
www.grassrootsdems.org