Join the CADEM Voter Protection Team
CADEM needs volunteers for the CADEM Voter Hotline: (877) 321-VOTE (8683) between Monday, August 30, 2021, to Election Day, Tuesday, September 14, 2021, until the polls have closed! No prior experience is necessary. Training will be provided prior to your volunteer call center shift. All you need is a smartphone!
Volunteers interested in Poll Observing can start as early as Saturday, September 4th, 2021, with the majority of shifts starting on Saturday, September 11, 2021.
Please complete this
form
by
Wednesday, September 1, 2021.
If you have any questions about the CADEM VP Hotline, please contact CADEM Operations Director Emma Harper at emma@cadem.org or CADEM Political Director Ben Seinfeld at ben@cadem.org.
NEW: Stop the Recall Postcards!
Trump allies, QAnoners, conspiracy theorists, and anti-vaxxers have banded together to recall California's Democratic Governor, Gavin Newsom. Since 2019, the Governor has been hard at work serving California families. This recall election can cost Califonia taxpayers up to $400,000,000— just one year before Governor Newsom is up for re-election.
During the COVID-19 pandemic, he created policy that ensured equitable vaccine distribution, protected families from eviction, and provided billions in direct relief to individuals and struggling small businesses.
That's why we're proud to partner with Women's March Action to write to voters telling them to vote NO on this wasteful recall. We will start distributing scripts, lists, and postcards at the end of the month. We will mail or deliver postcards to the address you provide.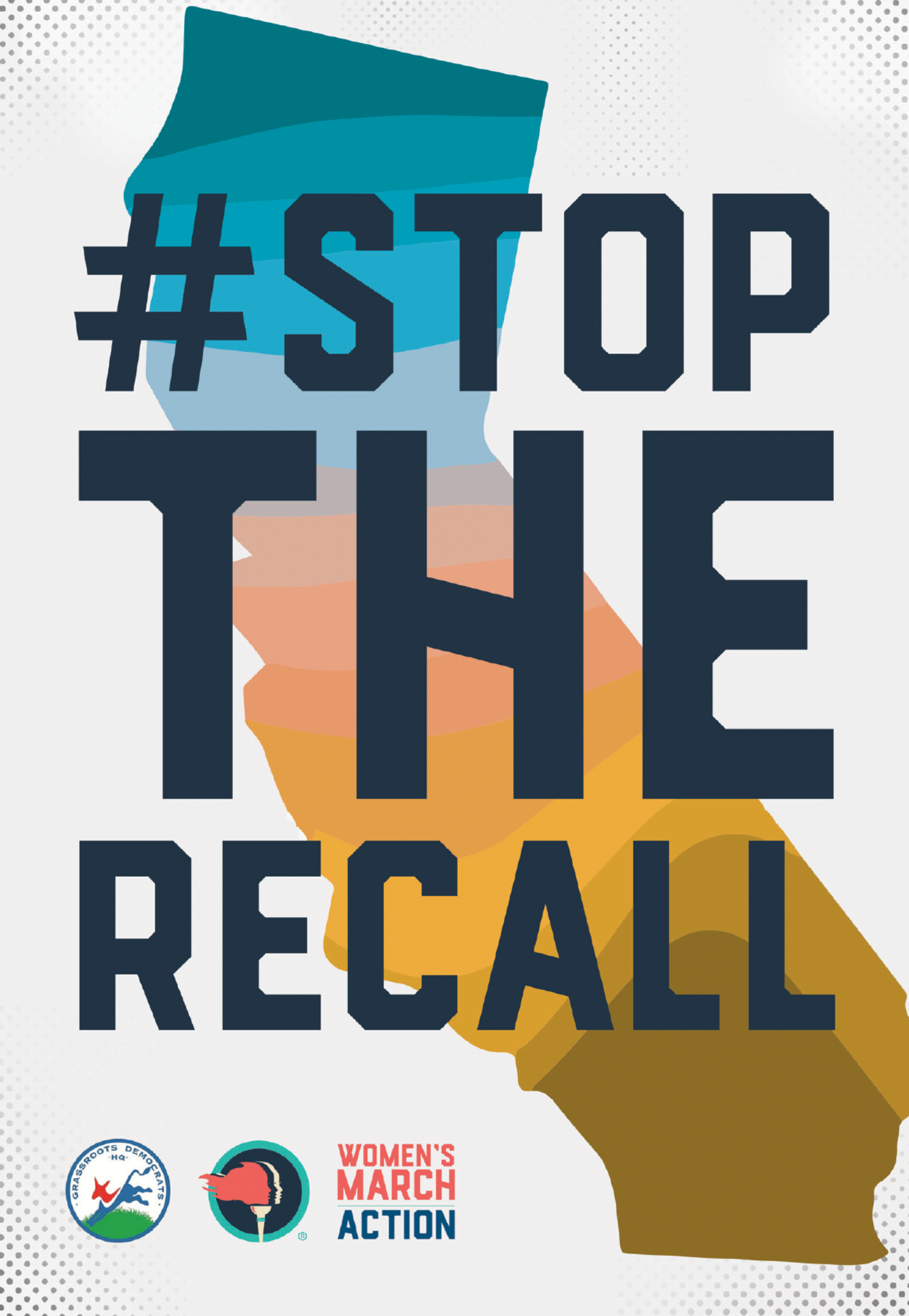 For this campaign, we will be providing you with postcards!

ACTIONS SUGGESTIONS:
Help stop the recall of Gavin Newsom  https://stoptherepublicanrecall.com/
Text-banking is done from your computer (not phone) so your privacy is protected (no personal info is provided; only your first name).
A texting app, Spoke, is used to batch-send pre-written texts (by simple mouse clicks).  Your replies are mostly selected from a drop-down menu or pre-written texts.
You will also be prompted to sign up in the Slack workspace at:  http://stoprecall.me/slackjoin (can use your preferred email address to sign up). Slack is used to communicate with leadership teams, get questions answered, etc.
Also, a postcard campaign to Stop the Recall in conjunction with Women's March Action.