Palos Verdes Democrats Board of Directors voted to support VISION Coalition's AB 345 letter to CA Senate Pro Tem Toni Atkins
Did you know that California is the only major oil producing state without any regulations on how close drilling and extraction can be from homes, schools, parks or hospitals?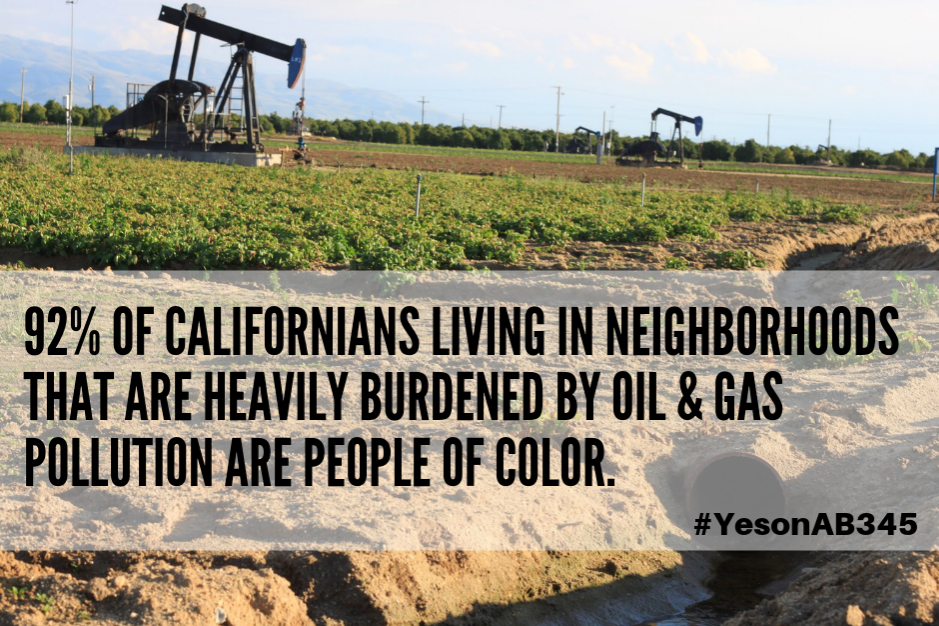 On November 19, 2019, the California Department of Conservation's Geologic Energy Management Division (CalGEM) issued a press release announcing its intent to "establish a transparent set of rules designed to protect residents and communities near oil and gas extraction sites." CalGEM stated that it planned to "consider a range of protective measures, including prohibiting oil and gas activities within close proximity of homes, schools, hospitals, and parks."
​AB 345, authored by Assemblymember Al Muratsuchi, provides criteria to help guide CalGEM's rulemaking process to protect residents and communities near oil and gas extraction sites. AB 345 specifically includes measures to enhance public participation, establish resources for community groups to participate, and to direct CalGEM to establish a minimum setback distance between oil and gas activities and sensitive receptors.
We are happy to report that AB345 has passed out of the California Assembly and will be considered very soon by the Senate Committee on Natural Resources. The bill has a lot of support but the fossil fuel industry is placing pressure on our legislators to stop this bill. We are asking Dem Clubs to take a stand and endorse this bill.  Attached is a letter drafted by the VISION (Voices in Solidarity Against Oil in Neighborhoods) Coalition which is sponsoring the bill. You will see some of the many sign ons.
VISION formed to join together community groups and allies who were concerned with the impact of oil and gas extraction on communities in Kern and Los Angeles Counties. This coalition is currently the co-sponsor of AB 345 a bill sponsored by Assemblymember Al Muratsuchi.
To learn more, visit the Vision website.